Ensure Compliance Management with Enterprise Content Management (ECM)
by Sachin Rane, on May 27, 2022 7:19:43 PM
Estimated reading time: 3 mins
Key takeaways from this blog
ECM solutions support digital records storage, editing, and versioning in a collaborative environment.
It fosters dynamic compliance management in an agile environment.
Its anytime, anywhere access paradigm empowers remote operations.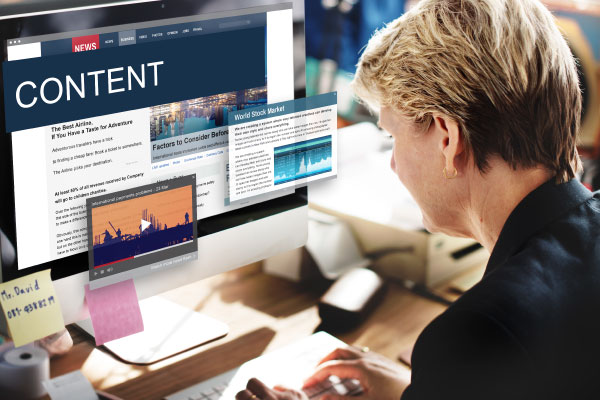 As businesses grow through organic and inorganic growth, storing document repositories for compliance becomes challenging. Productivity solutions such as Enterprise Content Management (ECM) enable them to digitally store and track documents, in structured and unstructured formats, over their document development lifecycle (DDLC) and support compliance management.
What is Enterprise Content Management or ECM?
According to Gartner®, "Enterprise content management (ECM) is used to create, store, distribute, discover, archive and manage unstructured content (such as scanned documents, email, reports, medical images and office documents) and ultimately analyze usage to enable organizations to deliver relevant content to users where and when they need it." This ECM definition though it sounds simple, powers many compliance processes in the business right from managing AP and AR documents, establishing a paperless office or a digital workplace, to contract lifecycle management.
Important features of ECM solutions
ECM is an office in itself. It offers many features that support day-to-day business –


Data capture: It allows to capture structured and unstructured data. It can be appended as metadata to the digitized procedural and compliance documents and any other type of document and stored in ECM across the DDLC with version details. It also supports the import of documents from scanners, network folders, and email.
Paperless office: It enables businesses to realize the virtues of a paperless office. It allows going beyond paper-files and their physical movement for approvals towards building an agile and workflow-enabled office scenario. This paradigm materializes a remote office culture.
Scalability: As the enterprise processes mature, ECM is capable of scaling vertically and horizontally to support the usage across different dimensions. It scales to growing content, concurrent users, and processes. Cloud variants are capable of auto-scaling.
Low-code - No-code Integration: ECM is integrable with other enterprise solutions through drag-and-drop features and visual workflows. As a result, they can support hyperautomation endeavors in an agile environment.
Collaboration features: ECM offers community resources that allow building user groups. Document sharing and Co-authoring are other features that power a collaborative environment while developing contracts and procedural documents.
How do ECM solutions enable compliance at all levels?
ECM solutions support enterprise-level compliance –


Elimination of Data Mismanagement: It prevents data misuse by centrally holding data in a digitized format with access to authorized users. It enables document indexing, storing, and retrieval in a dynamic environment.
Authorized data access: With a stringent data access policy, ECM allows authorized access for only those documents assigned to groups and users.
Policy artifacts to support audit: It enables updating and versioning policy documents that act as supporting artifacts for procedural audits.
User authentication: It eliminates free-access risk and improves the security of the enterprise data through role-based access and user-level authentication. It also supports multi-level authentication.
Process transparency: It creates an environment of trust and transparency by improving data visibility across the user community.
Decision making: Forms, workflows, and analytics on top of the core ECM features empowers dynamic decision-making.
Scalability and reliability: Resource scalability and high availability aid the system reliability. It offers 24x7 anytime, anywhere access to authorized users.
Eliminating human error: It automates the core processes of data capture and digitization thus eliminating common errors encountered in manual processes.
Top 9 ECM use cases
ECM fuels enterprise-level important use cases –
Digital workplace: ECM is at the core of digital workplaces and true paperless offices. It powers all remote front-desks.
Customer/Vendor records: It allows storing and managing all documents from quote-to-order-to-cash. It also stores customer communications and offers secure role-based access.
Contract Lifecycle Management: It supports contract lifecycle management. It allows editing and extracting data while supporting unlimited versioning.
Educational assets/interventions: It functions as a central repository for educational assets and interventions and powers remote/online learning.
Tracking AP and AR: It allows to retain digital copies of AP and AR transactions for all financial audits and compliances.
LoS integration: It is integrable across all lines-of-service (LoS) for empowering business expansions.
Human resources record management: It acts as a central repository of HR records while facilitating day-to-day activities from hire-to-retire.
Healthcare records management: It supports the storage and retrieval of healthcare records across the healthcare ecosystems.
BFSI transactional records management: It forms the document management core of all BFSI institutional transactions.
Simply put
ECM solutions support remote operations encompassing the creation, storage, distribution, and discovery of structured and unstructured data. It powers many enterprise compliance processes from master data management, contract management, to data repository management. It fosters a collaborative work environment and drives all-encompassing growth.
Next reading