How Digitizing KYC Processes Helps Accelerate Customer Onboarding
by Abin Thomas, on Aug 24, 2020 1:11:45 PM
Customer onboarding worldwide across the financial institutions is accompanied by a rigorous customer identity validation process known as Know Your Customer. The process is extremely crucial but the manual way of doing it demands great caution, customer presence, resources, and is time-consuming. Moreover, the current COVID-19 situation has mandated customers to avoid branch visits and reduce the spread of disease. This has led to increase in online account openings by 200% in the month of April this year.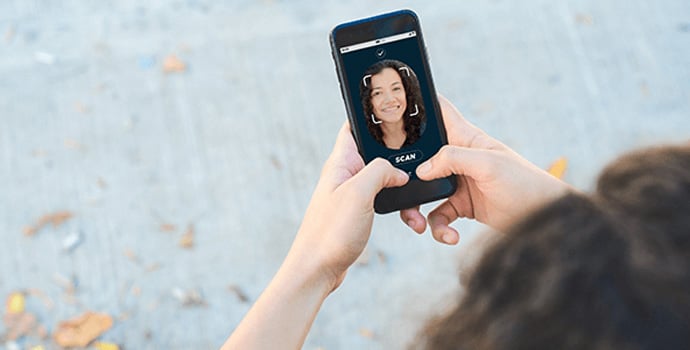 Hence, all financial institutions should be equipped to accommodate such a surge, enabling quick and easy customer onboarding. In this blog, we will have a look at how digitizing the KYC process with the latest technologies can expedite customer onboarding contributing to the overall operational efficiency of banks.
Why is KYC important and what are challenges accompanied?
The banks that already have digital account opening in place lose customers as they face several challenges onboarding the customers, such as lengthy application registration and overhead costs. A number of account openers revoke their willingness to open the account due to numerous iterations that the customer onboarding process involves.
The regulatory audits that all financial institutions must carry out is to ensure that their accounts are not employed for frauds or laundering money. These KYC checks revolve around the gathering user' identities, their financial reports along with addresses and other private details like requests for details, credit checks, along with other data which involves physical bank visits along with tedious paperwork.
Earlier, these procedures used to take days to be accomplished and were devoid of smooth, instant signups that considerably downgraded the customers' experience. The onboarding time for corporate customers is even more onerous, with the average time to open a business account at 32 days.
Lengthy KYC Costs to Banks
These KYC checks have severe impact on banks too. Large FIs have reported to have wasted over $500 million on manual KYC processes annually. Hence, a number of them are looking out for methods to speed up the processes while saving tons of money. For banks with bigger customer volumes, the costs can cause collateral damage and diminish the revenues considerably. According to a Thomson survey, 12% of companies changed banks due to heavy KYC issues.
Cutting down costs would mean error-prone checks which might result in losing of upto 5 million dollars per year. The value of customers who switch banks is also inhibiting for business. The losses due to lost customers over the next 5 years are evaluated to be upto 170 million dollars
How Embedding Technologies in Apps Can Help?
Adopting new technologies can help simplify the onboarding process by reducing customer churn bringing in new business. Biometrics and document identity scans have shown promising results so far and are popular among bank customers as an alternative to traditional KYC processes.
Application Upgrades to Include Digital KYC
Financial Institutions can streamline onboarding with the help of biometric authentication like facial recognition to authenticate the applicants. Customers' visits to banks for biometric scanning can be replaced by selfie validation on their mobile banking app. This photo in the system can be them be verified against the authentic identity cards issued by the government.
Biometric verification already find great affinity among customers. In a recent survey, 70% respondents spoke that they find biometric authentication easier as compared to traditional passwords for banking interactions. 53 percent of the respondents said they will prefer to change banks if their bank did not provide biometric options. There were also respondents who expressed happiness over the fact that with biometrics enabled, they do not have to memorize lengthy passwords. Biometric authentication is also a much more secure and stronger security mechanism as compared to passwords.
Documented identity scanning is another technology which enables customers to take photos of their government-issued IDs, or Social Security cards, and upload them on a system powered with artificial intelligence for scanning.
These reference IDs can be verified against the national databases making sure their authenticity. This becomes a quicker alternative to bank visiting for manual auditing. These verification systems are of far greater importance through COVID-19 pandemic as it helps people save visits to physical banks.
Datamatics developed an android Customer Loan Financing App that enabled client's consumers to sign up with OTP based authentication. It enabled an automated KYC verification with the integration of UIDAI, NSDL & Bureau APIs. It also offered users a real-time calculation interface with advanced business rules engine.
Conclusion
Automation will be the key driver of speed in KYC processes across industries. It will introduce flexibility as well as adaptability into onerous fundamental task. As a result, banks will gain a competitive advantage. This will help them retain customers who abandon onboarding processes and also improve financial throughput with new customers getting on board. Still, not every solution is the best fit for each organization's unique needs. There's a strategy behind implementing new solutions. It is recommended that the digital orchestration of these processes be carried out with only the experts in the industry. Get in touch with the best software developers and avail reliable digital customer experience consulting to digitize your KYC processes today!
Next Reading: