Top Ecommerce Trends To Look Out For in 2022
by Smitesh Singh, on Mar 2, 2022 2:46:26 PM
Key takeaways from this blogpost:
To successfully compete in the year 2022, retailers need to adapt and integrate some new eCommerce trends
Integrating voice and text chatbots can help enhance your customer support experience, and improve loyalty.
AR features let people try on products like a dress, sunglasses, or even makeup before buying it hence expediting sales.
The Covid-19 pandemic changed everything for eCommerce companies and this change is irreversible. According to recent research, eCommerce accounted for over 21.1% of all retail sales across the U.S. in 2020, compared to 14.8% at the beginning of 2019. A similar surge happened around the globe, and it is expected to grow further.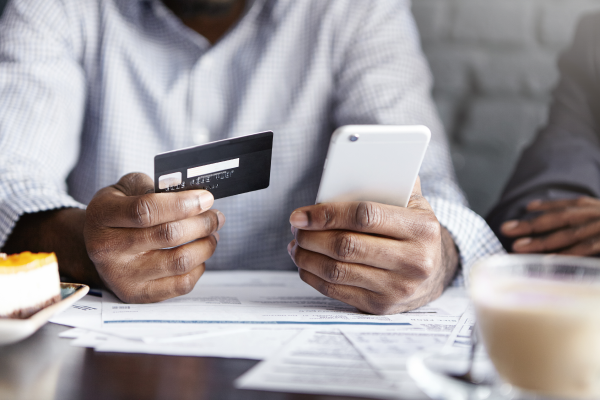 This has inspired physical retailer stores to level up their digital presence, and the amplified competition has paved the way for some amazing innovative trends. Hence, to successfully compete in the year 2022 will require you to adapt and integrate these eCommerce trends. We will discuss some of these trends in this blog:

1. Inception of voice search

Voice bots embedded in smartphones, smart home hubs, and remotes of TV sets have evolved to become more intelligent and useful to the extent that our lives depend on them. Voice search's growing popularity is directly influencing search results as well as shopping outcomes. Retailers must keep an eye on these trends to optimize future sales. For example, an eCommerce site must be optimized for smartphone voice search through analysis of the information people look for, like a brand store's store address, contact, business hours etc.

2. AI-based cross-selling and upselling

Artificial intelligence as well as machine learning are cut out for the prediction of shopping habits on the basis of browsing and past shopping data. A human, however, cannot customize online retail for each unique visitor, AI can do this within no time in a much more efficient way. However, a few retailers have access to the amount of data required for effective AI implementation, certain ERPs and CRMs consist of machine learning and AI features to aid the cross-selling or upselling data. These analyze a consumer's buying and searching history to recommend the most personalized products to them, maximizing conversion rates.

3. Augmented reality to visualize purchases.

Customers lately have developed a strong liking towards the try and buy trend. This trend grew popular through the pandemic as people could try the product they are willing to buy virtually through Augmented reality and virtual reality technologies. AR features in e-commerce apps let people try on products like a dress, sunglasses, or even makeup to gauge the suitability of the product and then buy it.

4. Customer service support tech

Past as well as prospective consumers tend to reach out to customer support for various queries. Some like to chat in real-time or send emails, others prefer phone calls. Integrating chatbot tools into your e-commerce website can help you enhance your customer support experience, improve loyalty, and offer an exhaustive buying experience to customers.

5. Personalized marketing and products

Personalization is much more than greeting every customer that arrives at a website. Customers want a smooth omnichannel experience, which demands personalization. With machine learning, smart website features, and online tracking technologies, fortunately, you can give every customer a highly customized and individualized experience. You may even be able to personalize products at a mass scale to further boost sales opportunities.

6. Analytics and machine learning for sales optimization

Analytics tools are used to collect and analyze consumer data. Also, numerous e-commerce platforms are capable of giving you live data on customer behavior. This data can help monitor customer interaction with the website, online ads, etc. This data when combined with machine learning can help you understand prospective sales to help you reduce bounce rates and cart abandonment rates.

7. Automated B2B transactions

B2B is an enormous and critical segment of any business. Ecommerce trends that will propel growth in B2B businesses involve automation, such as automation of accounts payable, receivable, reordering, fulfillment, etc. If there are businesses you cater to, there is a huge scope for digital transformation to solve challenges like manual account management, procurement delays, credit unavailability, client management, etc.

Conclusion

The eCommerce realm is evolving rapidly to catch up with modern consumer preferences. Also, eCommerce businesses are actively embracing emerging technologies for critical business tasks like automation of marketing, fulfillment, production, along with other aspects of the business

For high ROI and steady growth, it's important to partner with the best eCommerce website development company that can help you create an excellent omnichannel experience across web, in-store, and mobile platforms, supporting B2C as well as B2B sales online.
Next Reading: