9 RPA use cases & Keiretsu – The way forward for Manufacturing sector
by Ulhas Kulkarni, on Nov 2, 2020 2:59:12 PM
Estimated reading time: 2 mins
The manufacturing sector is all set to hit the roof in the next 10 years. With a growing impetus from policy makers, the manufacturing pie is set to grow by 3x in the near future. Regulatory support for vertical Keiretsu driven organizations and supply chain efficiency is the basis of this un-expected growth after the lull brought in by the pandemic. Keiretsu is Japanese term for a supportive network between manufacturers, suppliers, and distributors to drive efficiency and cut down costs. Adoption of digital solutions and technologies such as Robotic Process Automation (RPA) offers further buoyancy to the scheme of things.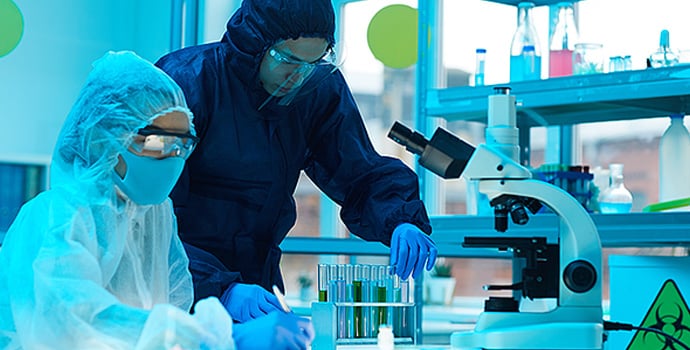 9 top RPA use cases for a Keiretsu-driven manufacturer
Regulatory Approvals (New Drug Applications)
Regulatory sanctions take months for approvals. Expedite the process for identifying the best candidate for drugs, medicines, vaccines, etc., by considering a various parameters.


Inventory Auditing
Define the stock thresholds for the raw material as well as finish products and auto-reconcile the quantities. Monitor for the key risk indicators and ensure annual audit preparedness.


Supplier onboarding
Automate the supplier onboarding process right from sending RFQs to running contracts, cutting purchase orders, and onboarding suppliers.


Procurement
Select preferred vendors and establish supply chains by circumventing human intervention. Automate the entire process requisitioning, reconciliation, ordering, inspection, etc.


Procure to Pay (P2P) automation
Automate the end to end procure to pay cycle. Ensure savings on order processing costs as well as eliminate delays and reduce process latencies.


CRM and Sales Order Integration
Collect information from CRM system and cross reference with other systems and applications for product availability and generate quotes. Extract data and generate for sales order.


Real-time demand monitoring and Inventory Management
Perform demand, production capacity, and inventory level monitoring to achieve lean operations and towards the just-in-time (JIT) manufacture paradigm.


Bank Reconciliation
Reconcile data from company records and bank websites by ensuring proper verification and validation.


Back-office Administration
Automate all back-office operations and administrative transactions by building an enterprise-wide RPA CoE to govern enterprise processes.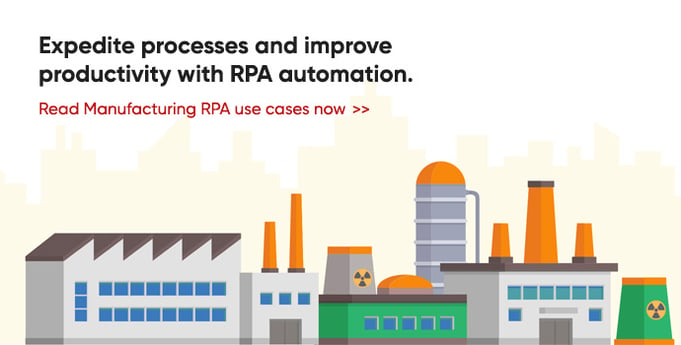 In summary
RPA enables to integrate processes across the entire manufacturing ecosystem. It enables to drive efficiency, improve productivity, as well as reduce operational costs. RPA enables Keiretsu driven manufacturers to drive synergies across the extended ecosystem and improve the overall buoyancy of the national GDP, economy, and the growth rate.
Next reading