Growth of RPA in Asia and Australia
by Mitul Mehta, on Feb 8, 2019 7:11:03 PM
Estimated reading time: 2 mins
Robotic Process Automation (RPA) is making way for Intelligent Automation or Cognitive Automation. This is a global phenomena; specifically so in North America, Europe, Asia, and Australia, where the adoption rate of RPA is on the higher side. Nevertheless, RPA is still a sought after technology as the use is increasing across industry sectors.
If we look specifically at Asia and Australia as a region, I think they were slower in adopting RPA in comparison to North America and Europe. However, that was in the past. Today, the region is thinking at scale in order to stay ahead in tapping market opportunities. This being the primary driver of RPA adoption, it improves accuracy, speed, and productivity, while inadvertently helping run a business better, faster, and yes smarter!
Asia and Australia holds high potential for proliferation of RPA and is expected to grow exponentially till 2021. I think this can be attributed to fast emerging countries such as China, Hong Kong, Singapore, India, Japan, South Korea, and Malaysia. The increasing demand for automation to fulfil compliance, reduce operational expenditure, and remain competitive is simultaneously driving the RPA acceptance in these countries. According to a report by Everest, this growth is attributed to the high number of Shared Service Groups (SSG) or Global In-house Centres (GICs) and Business Process Outsourcing units (BPOs) related to various industries in this region.
RPA helps reduce wastage in the form of error, rework, and duplication, which creeps in during hand-offs between teams working in different shifts in SSOs.
Read more >>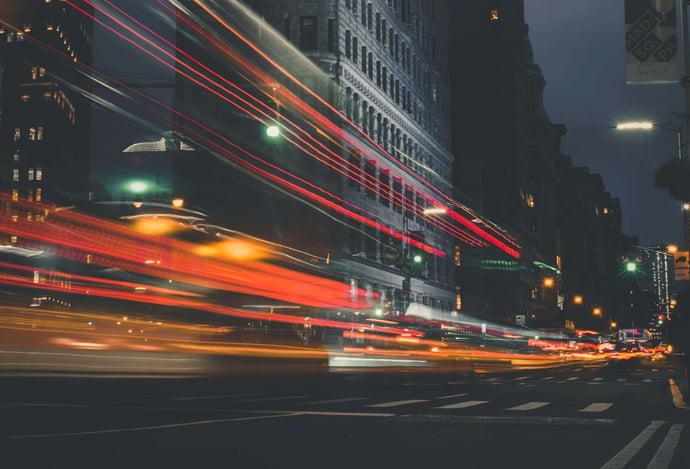 Though this adoption is widespread without a clear demarcation across industries, the RPA adoption in the region can be broadly classified in to the following industries:
As businesses endeavour to engage with the right technologies and skills to resolve operational issues, managing the transition from the traditional models is a challenge. A guided approach from a resourceful vendor especially in a build-operate-transfer mode, which shows quick results, is highly appreciated by CIOs.
IDC's report on 'Robotic Process Automation Vendor Assessment 2018 for Asia/Pacific (Excluding Japan)'.
Download now >>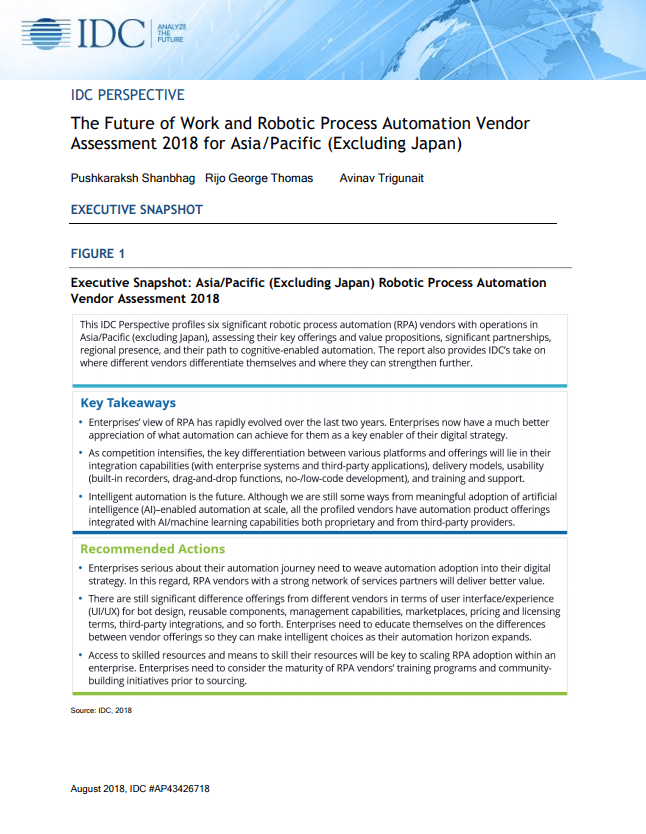 ... More later on how RPA can give the power push to your business!
Next reading: